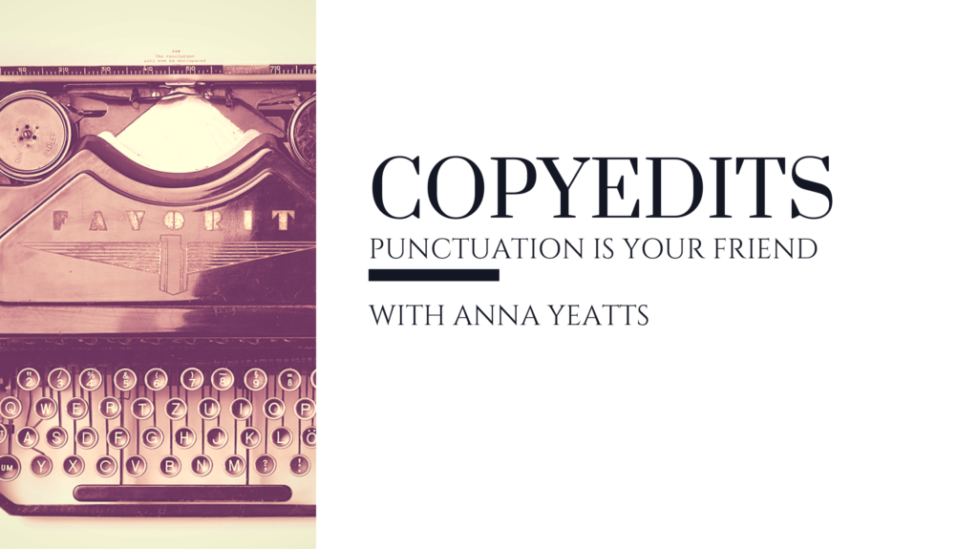 Here are my quick tips and tricks for copyediting:
Copyediting is the stage of edits where you get to obsessively move commas, check ellipses, and spell check the tar out of your manuscript.
The most important part of copyediting?
Take.
Your.
Time.
Pick a style and be consistent. Whatever you do with your commas on page one, do the same thing on page 462.
Get organized. Color coding is particularly helpful if you struggle with organization. But find a system that works for you. It's essential that you copy edit the WHOLE manuscript. Not just the parts you get to before you get too tired to do anymore.
If you don't know how to properly use a comma, learn.
The same thing goes for grammar. Learn. Love it. Use it.
Don't get overwhelmed. You can do it. Break your manuscript down into manageable chunks and create a daily/weekly goal for yourself. Eventually, you'll finish it.
Save everything. All the time. Even if you think you just saved it, save it again.
If you want me to do the copyediting for you, shoot me an email and we'll chat.
Resources for Copyediting
1. The Chicago Manual of Style – This really is the gold standard when it comes to grammar, punctuation, and style. If in doubt, do it their way.
2. Grammar Girl's Quick and Dirty Tips for Better Writing by Mignon Fogerty – A fun, illustrated read that's chock full of grammar wisdom. If the Chicago Manual of Style makes you want to weep, try this one instead.
3. The Elements of Style, 2017 – Another classic and excellent stand-by, plus it's free if you have Kindle Unlimited. (Don't have Kindle Unlimited? Join Amazon Kindle Unlimited 30-Day Free Trial
)